2016 Home Design Trends
2016 Home Design Trends
Looking to remodel or redecorate your home this year? Stay current with 2016's latest home design trends. Here are the Top 15 home design trends we found. Have fun redecorating!
Kitchens
1. Colored Stainless Steel
According to Houzz users, nearly two-thirds say they would consider black stainless steel to the traditional shiny silver metal. Not a fan of black appliances? Check out Whirpool's Sunset Bronze finish.
2. Mismatched cabinets
The all-white kitchen is going nowhere (expect that trend to last for years), but if you like to mix things up, two-tone cabinets are starting to be seen more and more. This look can combine two different styles creating interesting textures and colors to your kitchen. Houzz suggests keeping the upper cabinets neutral and to add the pizazz to the lower cabinets with different wood textures and richer colors.
3. Deep Kitchen Drawers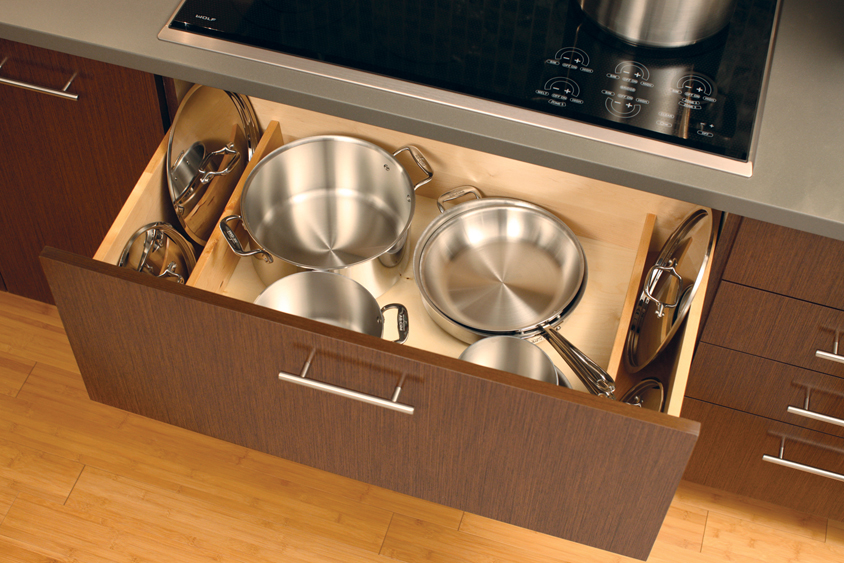 Who doesn't need more storage in the kitchen? Houzz data shows that ease of storage is the top priority in kitchen remodels. The good news? Deep kitchen cabinets are becoming more affordable. And with dividers and inserts available, you're able to organize any and every kitchen gadget, utensil, pot, and pan. Have fun organizing!
4. Mix-matched Kitchen Materials
Can't decide what kind of material or style you like for your kitchen remodel? That's ok. Do it all! Embracing this personalized style is so 2016. Consider mixing modern materials, finishes and colors with rustic and vintage finishes for a truly original and polished look.
5. Workhorse Islands
Islands are nothing new to kitchen remodels providing extra workspace, but this year they're doing so much more. Combining deep storage, sinks, rooms for seating, and more, these workhorse islands are becoming a central gathering fixture in modern kitchens.
Bathrooms
6. Statement bathroom mirrors
Personality and fun are often forgot in bathroom remodels, but 2016 is the year for the bathroom. Having fun statement mirrors will add that extra touch to your bathroom. Think large wood frame mirrors for a rustic look, ornate pearl lined ones for a vintage touch, or even hanging two round mirrors to add that extra detail to a nautical themed bathroom.
7. Bathroom Living Spaces
Bathrooms will continue to see even more love in 2016 design as homeowners are making them feel more like living spaces. Expect to see wall paper, sitting areas, fresh flowers, and more to make these often cluttered and sterile rooms feel like home.
Living Spaces
8. Formal Dining Rooms
Formal dining rooms are back and with it sit-down family meals. Instead of converting that extra open alcove or spare room into an office or media room, use the space for entertaining friends and family for those special moments and celebrations.
9. Tech less living rooms
While a smart home will continue to be the rage, many home owners are wanting one room in the house to be tech free – the living room. According to Houzz, homeowners have so much screen time from the moment they wake up to the moment they go to bed, they are craving a space in their home where they can curl up with a good book, hang out with family and friends, or just sit quietly without all the distractions.
10. Fireplaces
While fireplaces have never really disappeared from homes, they are once again becoming a focal point in a room; creating beautifully designed spaces to relax in front of instead of the glare of a TV screen.
11. Farmhouse Entryways
Maybe we are wanting to harken back to simpler times or we just have seen so many episodes of Fixer Upper we want that Chip and Joanna touch in our home, but done are the fancy flourishes and grand entrances to the home. Instead simplicity of storage and durable materials are becoming key for entryways and welcoming you home. Can't go full rustic for your front door entryway, this farmhouse entry is great for the mudroom.
12.

Sunrooms
Once thought of as a room reserved for wicker furniture at grandma's, these bright and cheerful rooms are becoming a top space for many home owners. Don't have one or can't add one to your home? Houzz is reporting home owners are still finding ways to carve out  a special sunny corner in their homes.
13. Statement Pendants
While chandeliers are beautiful and stunning on their own, 2016 design is all about the statement pendant. Create a visual spotlight over a dining room table or even hang some over bedside tables.
14. Luxury Master Bedrooms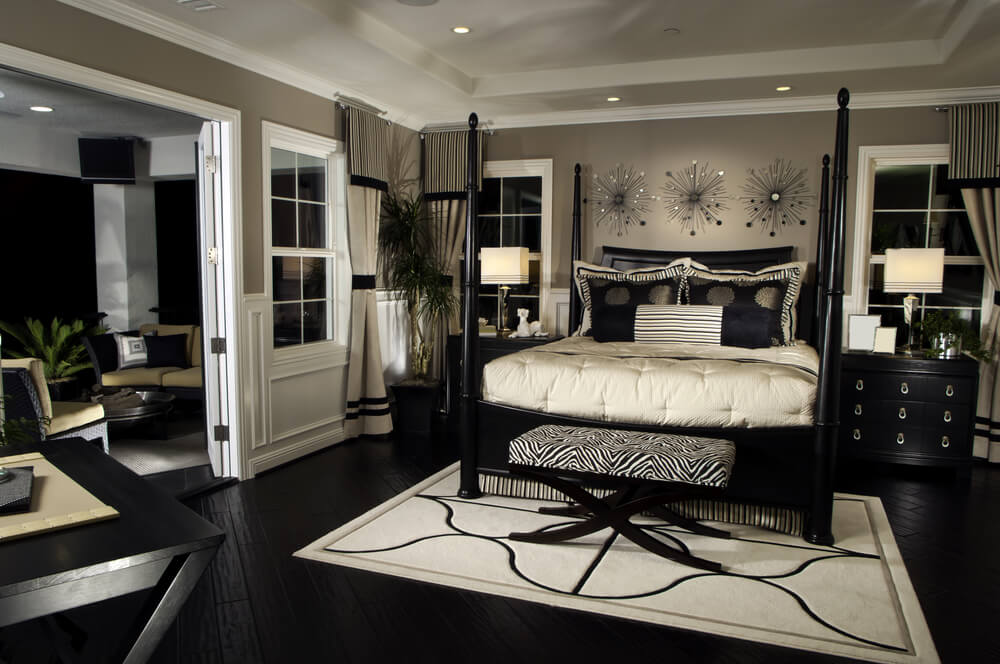 Want to redesign your sleeping abode, expect to find an elevated style in master bedroom suites. Elegance is on trend for 2016 design from opulent color palettes, designer lighting, and a design that cries luxury. These luxury retreats are sure to impress or just make you never want to leave bed.
Outdoors
15. She Sheds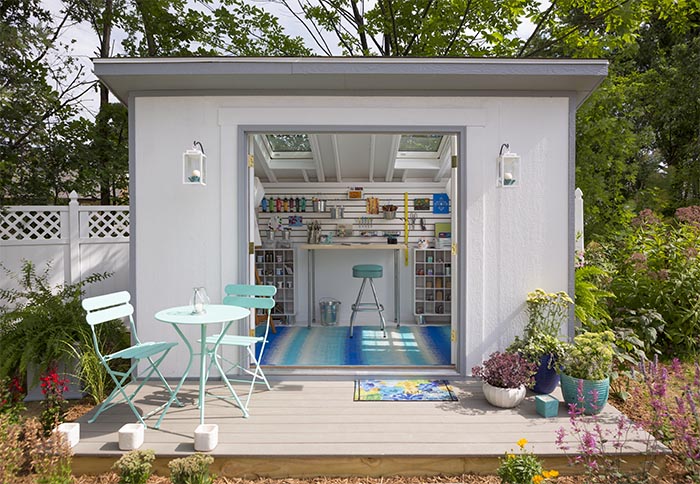 While the men can keep their man caves, women are wanting their she sheds. These outdoor storage spaces known to just keep all that lawn maintenance equipment are being turned into the woman's space from craft rooms, reading spaces, greenhouses, and more. Expect she sheds to be coming to a back yard close to you.