Home Remodeling Projects: Home Upgrades That Pay Off
Home Remodeling Projects: Home Upgrades That Pay Off
So you have a fixer upper or maybe just a room or two that needs some updating. Before you start that project, make sure that the home remodeling projects you're undertaking are going to help increase salability.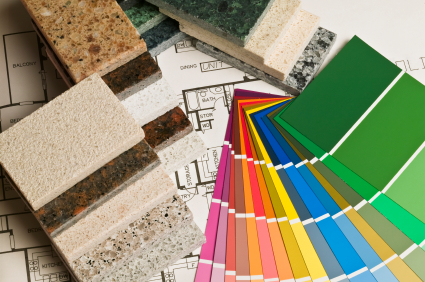 According to Remodeling Magazine, here are some home improvements that will return the most on your renovation investment.
Home Maintenance
Buyers want to know that the home they're purchasing will not have any maintenance issues. Replacing roofs and windows return 80 percent or more at resale according to Remodeling Magazine's study. If the house's plumbing has leaks or there are other maintenance issues, Buyers will be less interested in your home.
Curb Appeal
Curb appeal is everything. If Buyers drive up to your home with overgrown landscaping or no landscaping at all or the siding is falling apart, Buyers won't even take the time to come inside to see that spa bathroom you had recently remodeled. An investment of new siding can recoup 92.8 percent of its cost. And a new garage door can see an 82.9 percent return.
Kitchens and Baths
Remodeling the kitchen and bathrooms will give you the best return on your remodeling investment, sometimes seeing a more than 100 percent return on investment. As they're often the most expensive places for remodeling, Buyers like seeing these updates as they won't have to spend the money themselves. When remodeling, look at all-wood cabinets, natural wood or stone floors and stone countertops and commercial-looking appliances. In the bathrooms, homeowners want larger walk-in showers instead of a large soaking tub.
More Space
However, if you only have one bathroom, don't spend the money on remodeling the one bath. Look at adding an additional bathroom! Bathroom additions return, on average, 86.4 percent of their investment. In a hot housing market, like DFW is seeing, every 1,000 square feet added to a home boosts the sale price by more than 30 percent. Turning that unfinished attic space into a bedroom or extra family room can return between 70-80 percent of the money you spent building it.
However, with any home improvement and remodeling project, if you're not selling anytime soon, make sure the improvements will be something you and your family can enjoy for years to come and will truly make it home.
(Information gathered from Remodeling Magazine, HGTV.com and Cendera Funding)