Market Report: DFW Home Values on the Rise
Monday Market Report
Delivered by our friends at Lawyers Title Company, the market report below reflects the increasing rise in home values seen year over year in our community.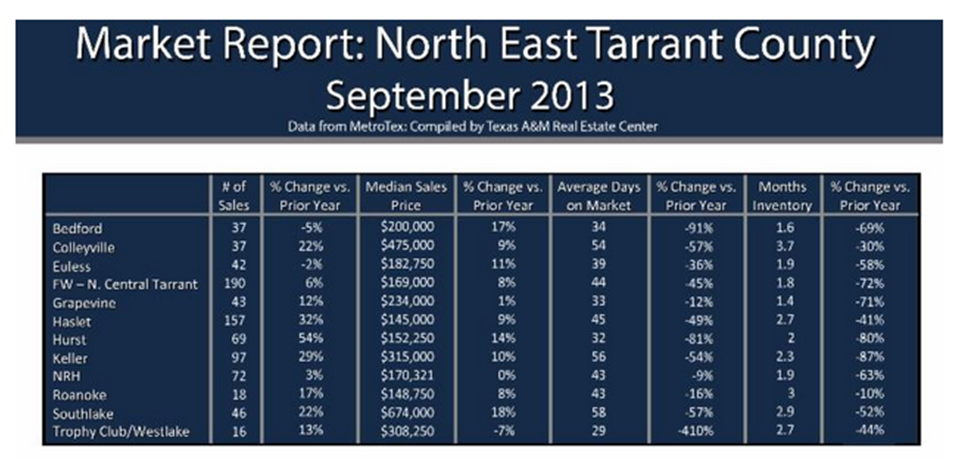 On average, Northeast Tarrant County homes have seen an increase in sales prices by 18% with Southlake homes seeing the highest increase in sales prices at 18% from 2012.
What does this mean? Welcome to a Seller's market. With low inventory of homes listed for sale, many of our clients have sold their homes quickly with multiple offers. In fact, homes listed by Minteer Real Estate Team in September spent an average of only 17 days on the market!
Thinking about selling your home? Quickly find out what your home is worth by visiting www.WonderWhatMyHomesWorth.com or contact Minteer Real Estate Team for a free evaluation and any other information you'd like to know regarding real estate trends in your community.
Minteer Real Estate Team
–
The Minteer Team has a passion for delivering top quality service and helping clients find their dream home. We've been helping clients for over thirty years! Is someone you know wanting to sell their home? Or maybe you are finally ready to buy? Give us a call! Our highly qualified agents are waiting to help!