Tarrant County Growth Surges with New Developments
Tarrant County Growth Surges with New Developments
Tarrant County has experienced economic rebound and growth over the last few years. The following are some of the biggest projects planned in Tarrant County.
Grapevine developments
Grapevine's city council recently agreed to purchase 185 acres of land located near the Grapevine Mills mall. The city has requested proposals to create a master plan and to hire a consultant. The land will be used to further bolster the continuing focus on hospitality and tourism. This is in line with the city's strategy over the last 25 years. However, residents are going to have to wait until next year and 2016 for larger quality-of-life projects and government buildings. These projects will include a Community Activities Center, scheduled for completion in 2015. There will also be a Public Safety Building (scheduled to be completed in 2016).
South lake developments
There are a number of developments in the works in South lake, including more retail, residential and commercial buildings as well as hotels. South lake is planning on adding 185,000 square feet to Park Village to provide room for more shops and restaurants. However, it is the Community Recreation Center that is South lake's biggest development. Construction begins in August. The city has put aside $14 million for the initial phase. The first phase will include community rooms, an outdoor amphitheater and several senior activity areas. The second phase will include aquatics and fitness facilities. Finally, an indoor playground and several gymnasiums will be built.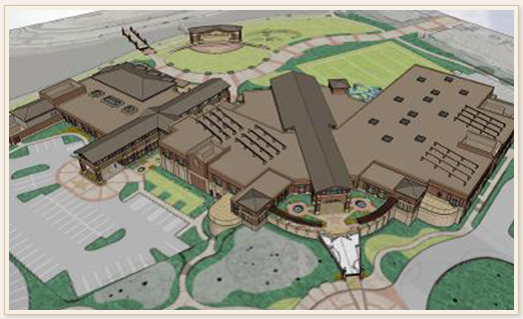 Colleyville developments
The biggest planned development is Whole Foods. The grocery store will go up on the corner of Glade and Colleyville Blvd. The addition of Whole Foods as an anchor store has attracted retailers such as Einstein Bros. Bagels and Zoe's Kitchen to the area. It is expected to draw even more restaurants and shops.
West lake developments
Finally, Entrada begins construction this year. Entrada is the 85-acre development in West lake. The construction of streets as well as other infrastructure already planned. Entrada is a master community. The neighborhoods include condos and residential villas. There will also be hotels, a chapel and more. The project is expected to take up to 15 years.
If you're interested in calling the area home, contact Minteer Real Estate Team today or begin searching for your next Tarrant County home.