Top 10 Design Trends for 2015
Looking to makeover a room or update to the latest designs? We've gathered this year's top 10 design trends from Darling Homes.
1. Patterned Carpets
Tonal patterned carpets are a great way to add a touch of sophistication to a media room, study or master bedroom.
2. Quartz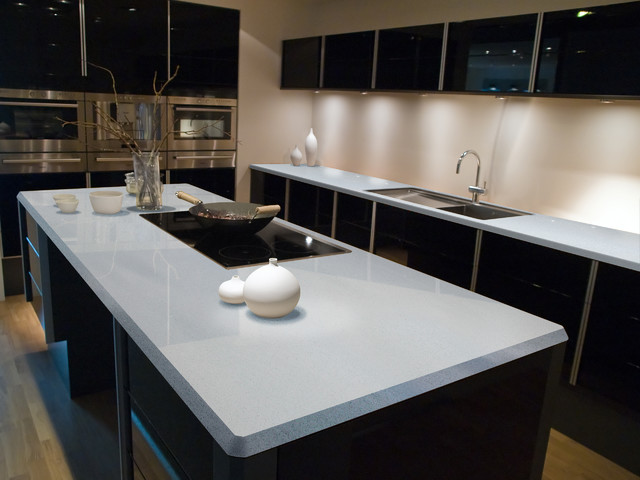 While granite dominant counter tops for years, home buyers are switching to quartz, a high-impact look perfect for bathrooms and kitchens. Quartz counter tops are great for homeowners who want a simple look with low maintenance.
3. Nickel and Stainless Finishes
Gone are the days of oil-rubbed finishes, and in are the days of nickel and stainless finishes for a sleek, clean and modern look. These finishes are great for new plumbing fixtures, which can make a huge impact statement for low cost.
4. Painted Cabinets
Painted cabinets are here to stay in 2015. A simple and cost-efficient way to update cabinets. But instead of white, soft gray is the color of the year for painting cabinets.
5. Gray
Gray is the new go-to neutral color. With various shades, it has the ability to add warmth or coolness to any room of the house.
6. Color of the Year
Marsala is the 2015 Color of the Year. There are a lot of great ways to add this year's color to your home for not much money. Accent pillows and rugs in a living room or painting the entire dining room can make both rooms feel warm and inviting.
7. Glass Tile Back splash
Glass tile back splashes are great ways to open up a room as the light reflects off the glass making the room feel bigger and brighter. It's also creates great focal point when added to gray cabinets and a quartz counter top.
8. Tile Upgrade
A great way to update a room on a budget is to update the tile. A simple 6×6 tile in a unique pattern or using a unique grout can great a new focal point and interest giving the room a brand new feel.
9. Luxury Outdoor Living Spaces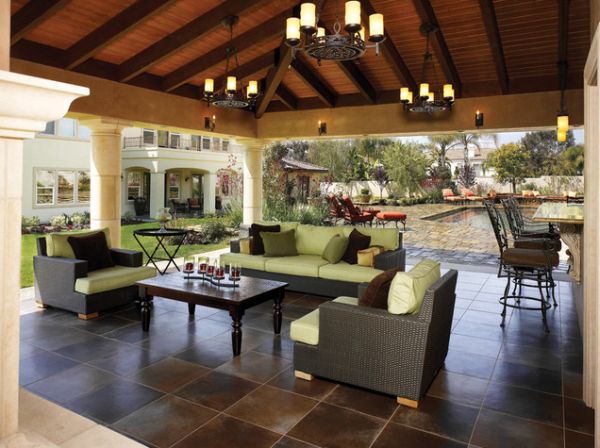 With the many months of great weather in Texas, outdoor living spaces are a great way to enjoy your private piece of earth. Extend the back patio to include an outdoor kitchen and/or fireplace. On a budget? Start small by adding a great sitting area and fire pit.
10. Sinks
Don't think that upgrades are only limited to the counter tops, tile or paint. Adding a new sink is an easy and great way to stay trendy. What's in for 2015? Farm sinks in the kitchen, pedestal sinks in the bathroom or an integral wave bowl.