Winter Home Buyers can Weather the Season in DFW
Winter Home Buyers can Weather the Season in DFW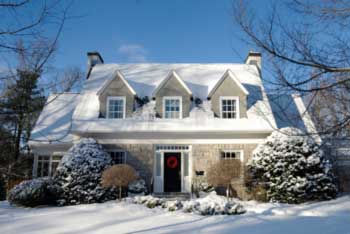 When looking to buy a home, it may seem like winter is the worst time of the year to do so. Buying a home in winter means having to go house hunting during the colder months of the year and possibly spending time looking for homes during the holiday season. Instead of buying a home in the winter, most individuals will wait; however, there are actually a few real advantages to looking for a home to buy during the winter season, even if it doesn't seem like there are. The following are just a few advantages to buying a home in the winter:
Less competition
Individuals looking to buy a home during peak selling seasons such as summer and spring are much more likely to end up in a bidding war with other buyers. This could lead to missing the house of your dreams or getting the house priced much higher than its actual value. Because there are fewer buyers looking for homes in the winter, there is less potential for bidding wars.
The prices will be lower
Many people hold off on buying a new home this time of year because things can get pretty hectic with the holidays and family. However if you're looking to buy a home soon, less competition in the market is an advantage for you and allows you to be more aggressive in negotiations.
Sellers are more motivated
Expanding on the point above, sellers are well aware that winter is a slow season when it comes to selling their home. Selling during the winter may mean that they need to move immediately. Reasons such as financial issues or a new job in the new year contribute to winter buyers. Ask our buyer's agents if they know of any sellers who match the description above, because these sellers may be more motivated to negotiate on prices and terms.
More attention from real estate agents
Because winter is a slow period, real estate agents are able to give more attention to each client. They won't be exhausted trying to find homes and negotiating prices for numerous clients. Instead, they will have more time to seek homes that clients desire, and be more flexible in scheduling tours.
Smooth, fast process
Lenders tend to have fewer loans to process because of the fact that there are fewer transactions between home sellers and home buyers. This means that all required paperwork will be approved and filed at a much faster rate, leading to a smoother process for the buyer to get approved for a mortgage.  This also applies to similar business connected to real estate transactions such as title companies, inspectors, and maintenance workers.
Winter may seem like a less enjoyable time of year to undertake the process of purchasing a home. However, individuals who decide to go house hunting during this time will find that there are actually numerous advantages to buying a home in the winter.
Give us a call to start your search for a new home today!