Backyard Ideas for Fall Family Activities
Backyard Ideas for Fall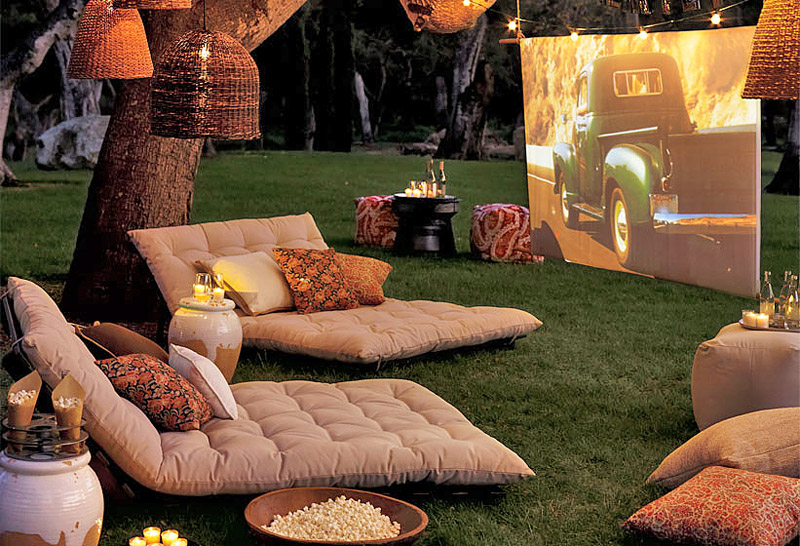 Fall is the perfect time of year to enjoy the outdoors in Texas, especially your own backyard. Here are four ideas to make the most out of your private oasis this fall with family and friends.
1. Create your own campfire
There's nothing better than building a small campfire in a chiminea or fire bowl and roasting some marshmallows or just relaxing around the fire under the stars. This also creates a technology free zone where the family can bond with one another.
2. Backyard camping
If you have kids or grandkids, set up tents for some backyard camping. They'll love feeling like they're in the woods and will enjoy laying in their sleeping bags and looking up at the stars. Furthermore, it's a good way to get your kids off of screentime for a night!
3. Host a movie night
Relive the days of the drive-in in your own backyard. Set up a white sheet along your fence or between some trees and project your favorite movie as you snuggle in some blankets with your favorite snacks and enjoy. You could also rent a vintage popcorn machine to really recreate the atmosphere of the old drive in.
4. Throw a tailgating party
Can't make it to the big game? Have the big game experience come to you. Host your family and friends and set up the big screen outside. You can also grill up your favorite foods, create a playlist of your favorite tunes and sport your team's colors as you cheer them on to victory.
Finally,Your home's equity is constantly changing. Click here to receive your FREE market snapshot and learn more about your home's value. You can also contact us with any questions you may have!
Furthermore, if you or anyone you know is looking to buy or sell a home in the Dallas/Fort Worth area, give us a call! We would love to get you connected with one of our agents and get started on the process!