September is National Hunger Action Month
September is National Hunger Action Month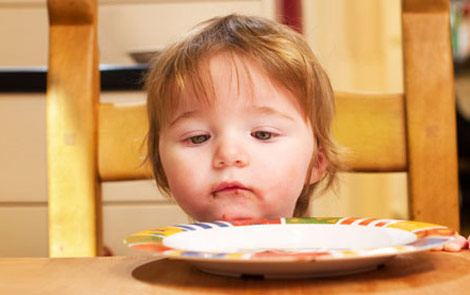 Every day, 1 of 6 people of all ages struggles with food insecurity and/or hunger in Tarrant County. 1 of 4 children in Tarrant County live with the uncertainty about where their next meal will come from or whether they'll have one or not.
Hunger is an everyday issue that affects more than just an empty, noisy stomach. Hunger prevents children from excelling in school. Take Madison. Madison doesn't have enough to eat so she doesn't do as well in school and is likely to be sick more often. She's less likely to graduate from high school and go to college, which negatively impact Madison's future. And if this happens, 20 years from now, Madison's less likely to earn enough to feed her family, continuing the cycle.
September is National Hunger Month, and Minteer Real Estate Team is asking our community to help our neighbors and friends who are in need and who go hungry each day. Here are several organizations in Northeast Tarrant County who could use your help, right now.
GRACE's client choice food pantry provides perishable and non-perishable food to individuals and families in need. This allows families to select the food items that meet the cultural and dietary needs of their household. The Food Pantry updates their most pressing needs based on supply shortage of the time of year. Click here to be directed to their current list of needs. Here are a few critical items that they are currently out of that you can grab on your next grocery run:
Kids cereal
Instant potatoes
SPAM
Salt and pepper – table top
Cooking oil – olive and canola
Oatmeal
Canned ravioli
Fruit juice – OJ, grape, 64 oz.
Chili with beans
Feminine products
Shampoo
Ladies deodorant
The food pantry is located at 837 East Walnut Street, Grapevine. Their operating hours are: Mon, Tues, Thurs, Friday from 9 a.m.-5 p.m., and Weds 12:30-5:30 p.m.
The food pantry at the Community Enrichment Center dispenses more than 1 million pounds of groceries annually to 7,863 low income households in Northeast Tarrant County. The Community Enrichment Center serves families in 76021, 76040, 76092, 76148, 76022, 76051, 76117, 76180, 76182, 76034, 76053, 76118, 76244, 76248, 76039, 76054 and 76137. Taking care of their groceries allow these families to pay for other needs like rent, mortgage, utilities, education and medical expenses. Contact Community Ministries staff at 817-281-1164 or info@thecec.org about coordinating a food drive or finding out what current needs they have.
6 Stones serves around 300 individuals each week to families living in Hurst, Euless and Bedford. While getting food, they can also receive clothing and other resources they may need. Currently their non-perishable needs are:
Canned meat (tuna, chicken, SPAM)
Canned fruit
Peanut butter
Canned vegetables
Spaghetti
Tomatoes
Jelly
Oatmeal
Crackers
Chili
Cereal
Rice
Pancake mix
Dried pinto beans
Pancake syrup
Jello
Baby formula
Baby food
Boxed dinners (hamburger helper, mac & cheese)
Food can be donated to 209 N. Industrial Blvd, Suite 233; Bedford. The New Hope Center hours are: Mon. – 10 a.m.-5:30 p.m.; Tues. – 3 p.m.-6 p.m.; Weds. – 10 a.m.-1 p.m.; Sat. – 9 a.m.-Noon.
Community Storehouse's mission to offer a wide array of services to help children stay in school and address anything that might threaten a childwho reside in Keller, Northwest and Carroll ISDs. The food assistance program comprises of monthly groceries for crisis care, emergency food box,  and holiday and summer meal programs. Their pantry is stocked from individuals, churches, schools, businesses, corporations, civic groups and grants.
Currently the food pantry is low or completely out of these items:
Canned mixed vegetables
Tuna
Canned soups
Canned fruit
Jelly
Canned beans (all kinds)
You can bring donations Mon-Thurs from 10 a.m.- 4 p.m. to the food pantry located at 12073 Katy Rd #605, Keller.
I Can Still Shine is a faith-based, safe and supportive center for women and children from all walks of life. They provide clients the opportunity to choose safety over domestic violence and drug abuse. One way they serve their clients is through food assistance.
Their current wish list is:
Mac & Cheese
Banquet or Marie Callender's meal in a box – with meat
Peanut butter
Jelly
Canned goods
Pasta of any kind
Quick, easy meals
Canned soups
Chili
Chips
Salsa
Dip
Cereal
Oatmeal
Donations can be taken to their facility at 9125 Rumfield Road, NRH from 9-5 p.m. Monday-Saturday. Please call their cell at 817-427-1111 if it is your first visit.
Mission Central is celebrating 20 years of empowering people in need who live in Hurst, Euless and Bedford to improve their own quality of life. Their programs help meet people's immediate needs like food and clothing and offer programs to help build a better future. More than 475 families are served each month through their food pantry. Some of their needs are:
Peanut butter
Canned vegetables
Canned meats
Cereal
Rice
Pasta
Toiletries
Diapers
You can deliver items to the Village Food Pantry at 740 East Pipeline Road in Hurst.